Letters to Eli
My Story, the Story of Many
There are times when writing a letter eases one's mind, especially when sharing uncomfortable truths of the past. In Delane's case, writing letters allowed her to be authentic with her thoughts in recalling the past and how to reframe in the present. Letters to Eli – My Story, the Story of Many is the life story of Delane's journey from her despair as a beautiful innocent child to a woman who reclaims her strength and power as she escapes and discover allies, a loving family, friends who believe in her, and a circle of supporters who uplift her.
To buy a copy of Letters to Eli – My Story, the Story of Many, CLICK HERE.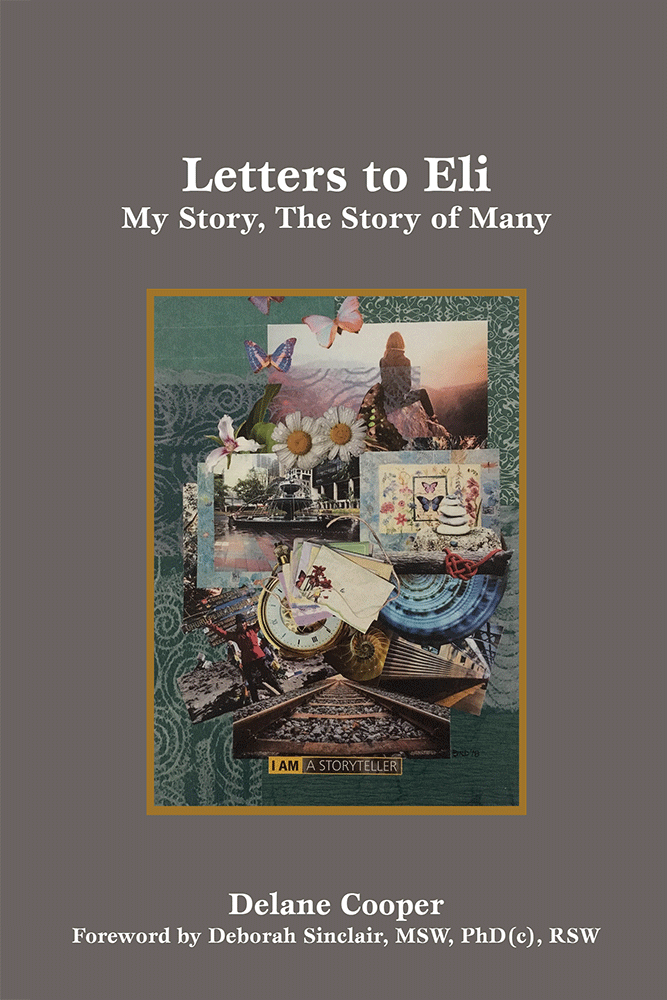 Letters to Eli – My Story, The Story of Many is a must read for anyone who has struggled with abuse or seeks to understand more about those who have. Throughout this eye opening memoir, Delane does a magnificent job of weaving together heart-wrenching memories with lessons of hope, strength and resilience. Each chapter teaches us that while trauma and its triggers may continue to affect us in unique and unforeseeable ways, it does not need to define us. A timely book that everyone should read.
– Gilad Cohen, Founder & Executive Director – JAYU
In Letters to Eli, My Story, The Story of Many, Delane Cooper writes from a place of resilience, courage, wisdom, and compassion to unknowingly integrate the latest neuroscience research into the healing of her personal trauma from childhood sexual abuse. Thru physical challenges, flashbacks, connecting with others and being willing to enter into the "dark places" to look at what is really happening, when she is "triggered", she emerges from a place of being a victim of childhood sexual abuse into a woman who is thriving and dedicated to helping others to heal.
– Mary L.S. Vachon, RN, RP, PhD
Letters To Eli is a compelling and literary account of a stolen childhood. The most heartbreaking and enlightening part of this memoir is the insight Cooper gives us into her mind as a child as she tried to understand what was happening to her. Her descriptions of her attempts to get help and her betrayal by the adults who should be there to protect her are scenes I will never forget. Throughout the horrors she endures Cooper writes with a restraint almost as if she is trying to protect us the reader. It is much appreciated and speaks volumes of her bravery and compassion. Her use of metaphor is sublime. Letters to Eli is a must read for anyone who wants to understand the long-lasting indelible damage caused by childhood sexual assault. Cooper must be lauded for her incredible bravery, honesty and plain talent as a writer.
– Tara Sutton, Journalist and Filmmaker