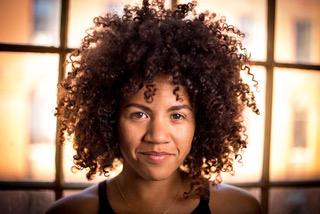 Date: February 20, 2020
Time: 7:00 p.m. – 9:00 p.m.
Location: Verity Club
Fee: $50.00
Presenter: Britta B.
Where does your source of resilience live? If healing and recovery could speak, what advice would it give? In this master class, you are invited to put your daily hustle on pause, check in and make space for your inner voice of resilience to speak. Reflection questions and writing exercises will be offered along with the opportunity to think out loud. Writers and creators of all levels welcome.
Britta B. is a Toronto-based spoken word poet, emcee and artist educator. Her poetry has featured in notable spheres such as TEDx, The Walrus Talks, The Stephen Lewis Foundation, and the Art Gallery of Ontario. Britta's preferred poetry style is influenced by music and rhythm based works in search of soft places to land.
Website: www.brittab.com 
Twitter/IG: @missbrittab