Awareness + Art
Through Community Events
As humans, we are not one dimensional. Instead we are complex and filled with inner wisdom that often goes untapped. When trauma is also part of that equation, we add another dimension that can either hold us back or propel us forward to a place of healing and inspiration. Creativity is a means to helping us dig deep inside of ourselves to unleash the chains of the past so that we can embrace life and all it has to offer. When we allow trauma to define us we are not living; we are just existing. The Lotus Hero Project's "Nurturing Resilience Through Art Symposium Series" is designed to help us tap our creativity and inner wisdom so we can step into our power and live the life we were meant to lead.
Nurturing Resilience Through Art Seminar Series
This Symposium will offer six workshops spread over the next year and include various modalities of art to tap into the 12 petals of the lotus flower. This is your opportunity to explore art as a means of expression.
Coming in 2022
Soul Healing Ceremony
The Sacral Chakra is the 'Seat of the Inner Child', and it's also the home of our Creativity, Passion, and Sexuality.  Join us for a Soul-Healing Ceremony, where we'll journey deep into the Waters of the Sacral Chakra, to heal emotional, sexual, and childhood trauma and shame, in order to reconnect, re-parent and re-integrate our Inner Child – to unleash your passion and creative expression!
Coming in 2022
Spoken Word Poetry
Where does your source of resilience live? If healing and recovery could speak, what advice would it give? In this master class, you are invited to put your daily hustle on pause, check in and make space for your inner voice of resilience to speak. Reflection questions and writing exercises will be offered along with the opportunity to think out loud. Writers and creators of all levels welcome.
Coming in 2022
Song-writing/Singing
Do you find it hard to express yourself? In this workshop, you will be given some insight into the songwriting process and ways to thoroughly express yourself, with exercises you can take with you into your daily life.
Coming in 2022
Collage Workshop
In this fun, hands-on workshop, Susan will introduce you to the art and process of collage and you will go home having made one or two masterpieces of your own. No prior art experience required.
Coming in 2022
Indigenous Community Drama
Resilience is the hallmark of Indigenous people and it is important to understand their story to see the trauma many have endured so that we can be potential agents of change. Stories are pervasive in human and social experience and, it is through our stories that we come to view the world. Stories become the key to understanding our past and present while giving rise to questions about our future.
Coming in 2022
Telling Your Story
Do you look outwardly for inspiration and motivation? Have you ever considered that the person who inspires the best you is actually you? In this workshop, you are invited to nurture your inner hero through writing and imagination exercises so you may become the teller of your own hero story.
My Story, the Story of Many Fundraising Gala
My Story, the Story of Many is a collaborative art project combining jewellery design, and story-telling.
The purpose of My Story, The Story of Many is to raise awareness of childhood sexual abuse and how trauma can be a springboard for growth, for hope.
Through this collaborative art project, attention to this important subject will reach a broader audience using the power of art to promote awareness of child sexual abuse, provoke dialogue, and inspire action.
The result?
Art that works for change.
Art that helps to break the silence.
Art that lets other survivors know they are not alone.
Keynote Speakers Available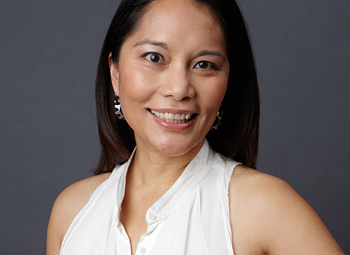 Delane Cooper
Heroes come in all shapes and sizes. When Delane speaks, she shares elements of her journey that inspire others to look within, question and then acknowledge – the Hero is within us. Her story encourages the listener to be brave and take the small step of courage in lending a hand to our inner self and to bring the Hero out. By bringing our inner Hero out we are able to reframe our trauma stories into ones of resilience and strength so these stories are shared so we may learn from each other and as a community.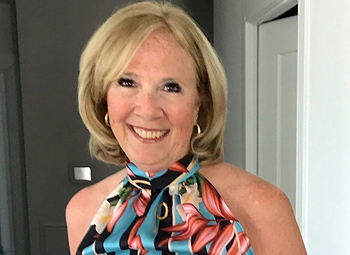 Jackie Eldridge
Jackie has two powerful keynote addresses that have inspired audiences to look at their own lives and to develop empathy for the experiences of others. Both talks begin with Jackie's own story of being a person with experience of childhood abuse and her journey towards healing and resilience. She also inspires others to self-reflect and to understand the ways we can all build safe spaces for each other's transformation and renewal. Her talks, "Resilience and Healing" and "If You Build It, They Will Come: Creating Safe Places" are inspirational, humorous and engaging.